Fri  |  Apr 14, 2017  •  6pm-12am

Bright Light Projects'

Africa for Ebola Orphans

Phase 2 Kickoff Houston Fundraiser

at Crown Plaza Suites Hotel,
9090 SW Freeway, Houston TX 77074

This fundraiser event is part of AFRICA FOR EBOLA ORPHANS project, a four nation initiative from Cameroon to Sierra Leone, Liberia and Guinea, to help with sustainable solutions to some of the 20,000 kids orphaned by the deadly Ebola virus back in 2014. Friday April 14, 2017 will be an evening for dinner, music, poetry, presentations by some of our partnering organizations on the plight of Ebola Orphans, and Networking.

Admission is free, but seating is limited... you must click the link below to reserve your seats at the dinner table:

https://www.eventbrite.com/e/africa-for-ebola-orphans-houston-fundraiser-tickets-32679518319?aff=eac2

SPONSORSHIPS

& UNDERWRITING LEVELS :

(Even After this April event)

$5,000 Exclusive Event Sponsor

$1,000-$3000 Partnering Sponsor

$2,000 Partnership Sponsor

$1,000 Silver Supporter

$500 Bronze Sponsor,

$300 Copper Sponsor

__________________________________________

Sat  |  May 4, 2017  •  11am-2pm

YWCA of Houston

Outstanding Women's Legacy Luncheon

at Sheraton Brookhollow, 3000 N. Loop West,
Houston, TX 77092

THE OUTSTANDING WOMEN'S LUNCHEON is a charitable event designed to celebrate the accomplishments of outstanding women whose professional accomplishments and community contributions have enhanced the quality of life for all.   YWCA of Houston is dedicated to eliminating racism, empowering women, and promoting peace, justice, freedom, and dignity for all. 

SPONSORSHIPS:

Suggested Commitment: $5,000 - $25,000*

Awaiting sponsorship details from the Organization.

__________________________________________

Thu  |  May 25, 2017

Houston International Trade Development Council's

4th Annual Global Seven Awards
& International Students Scholarship Presentation

at The Petroleum Club of Houston, Texas

HITDC programs strive to facilitate international development with the ultimate goal of business expansion through out the Houston area SME community by working with private and nonprofit resources to help build strong, sustainable and successful SMEs seeking opportunities abroad.  Creating wealth, jobs, and better economic health in the Houston area.

SPONSORSHIPS

$5,500 Gold Sponsor

$3,000 Silver Sponsor

$2,500 Bronze Sponsor

Student Scholarship Sponsor

$200-$2,000

$1,500 Table of 10

Order form and Sponsorship Info:

__________________________________________


Memorial Weekend in Texas City!

2017 Red Cat Jazz Festival

Thurs - Sun, May 25-28, 2017

at Mall of the Mainland, Texas City,

10000 Emmitt F. Lowry Expressway, (off 45south)

The Red Cat Jazz Preservation Society, Inc. a not for profit corporation will host the 2016 Red Cat Jazz Festival, with 4 days of  live jazz Memorial Day weekend in Texas City!.

SPONSORSHIPS:

$100,000 Title

$50,000 Presenting

$25,000 Visionary,

$10,000 Impresario

$5,000 S.T.E.A.M Workshop
$5,000 All Star Jam/After Party

$10,000 Veteran's Breakfast

$10,000 Celebrity Golf Classic

RED CAT JAZZ INNER CIRCLE MEMBERS:

$1,000 Chairman • $2,500 Business

$5,000 Corporate

VENOR BOOTHS:

$1,300 Corporate  •  $1,000 Food

$700 Exhibition  •  $600 Non-Profit

BW-RedCat2017-Sponsor&VendorPacket.pdf

__________________________________________


Sat  & Sun  |  June 17-18, 2017

2017 Juneteenth at Emancipation Park and offical Grand Opening of the new Park

at Emancipation Park, 3011 Dowling/Emancipation Avenue,
Houston , TX 77004

The world's oldest Juneteenth celebration commemorates 154 years since the abolition of slavery in America.

Awaiting sponsorship details from the Organization.

__________________________________________

Summer  |  June 8 - August 7, 2017  •  Monday-Friday, 7am-6pm

S.H.A.P.E. Community Center

S.H.A.P.E. (Self-Help for African People through Education) …All SHAPE programs
are geared towards the revitalization and strengthening of the family.

June 8 - August 7, 2017
Summer Youth Enrichment Program

at 3815 Live Oak, Houston, TX 77004

An eight-week full day program for school-age children (5-15) . The SYEP offers many exciting challenges to participating youth. The classes and activities include: cultural arts (music, creative writing, dance and culture,, visual arts and crafts, field trips, sports, drama, computer literacy, sports and recreational activities, foreign languages, academic challenges, games and field trips. Black History classes and swimming. Program culminates with a weekend camping trip for participants' families. 


July 14 - 20, 2017

28th Annual Freedom Tour

Annual Bus Ride from the SHAPE Family Center
at 3815 Live Oak, Houston, TX 77004

In the spirit of the great Freedom Riders of the 1960s, S.H.A.P.E. takes teens people and community mentors on a bus tour retracing America's Civil Rights Movement. 

Sites Visited: The Birmingham Civil Rights Institute, the Voter's Rights Museum, Tuskegee University, Brown A.M.E. Chapel, tSixteenth Street Baptist Church, Kelly Ingram Park, and participation in a symbolic March across the Edmund Pettus Bridge (as documented in the film "Selma"). Young people are able to re-enact that  moments in history by crossing the bridge with their group. Learning Outcomes: Open forums for the youth and adult participants with each other and the community Q & A sessions.   Opportunities / workshops for participants to share and educate others about their combined experiences. Video documentation allows historical archiving.

SPONSORSHIPS:

Suggested Commitment: $5,000 - $100,000*

Year-Round pledges are encouraged

S. H.A.P.E. Center NPO info:
https://www.guidestar.org/profile/23-7176982

_________________________________________

Sat  |  June 17, 2017

Progressive Amateur Boxing Association (PABA)

2017 Juneteenth Capital
Campaign Kickoff

at the Eldorado Ballroom, Dowling at Elgin
Next to Emancipation Park

**Awaiting update from sponsoring organization.

__________________________________________

_
Vernus C. Swisher, Chief Executive Officer


Tue  |  June 27, 2017

11:30-1pm

Career and Recovery Resources, Inc.'s

21st Annual Barrier Breaker Award
Fundraiser Luncheon

at the Hyatt Regency Houston,
1200 Louisiana, 77002

The  mission of  Career  and  Recovery Resources, Inc.  (CRR)  is to  help  people   identify  and  overcome barriers  to employment.   

We  served  3,654  job  seekers  in  our  Employment  Services  programs  with  2,737  enrolled  for employment assistance and 839 persons becoming employed.  The role of this luncheon is to help raise awareness and funds so that we may continue our mission by partnering with individuals, companies, and/or corporations that can help underwrite or sponsor our outreach.

This year CRR will  have three dynamic honorees…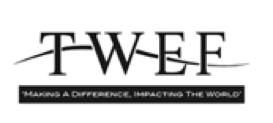 Kandy Kaye Horn, Horn Family Foundation, Judge Robert Eccles, of Gray, Reed, & McGraw, LLP.

...and City of Houston,
Mayor Sylvester Turner ,

SPONSORSHIPS &
UNDERWRITING LEVELS :

$25,000 Underwriter

$15,000 Major Sponsor

$10,000 Sponsor

$5,000 Major Supporter

$2,500 VIP Table Sponsor,

$2,000 Table Sponsor

$500 VIP Couple

$200 Individual Seat

_________________________________________