Thu  |  May 25, 2017

Houston International Trade Development Council's

4th Annual Global Seven Awards
& International Students Scholarship Presentation

at The Petroleum Club of Houston, Texas

HITDC programs strive to facilitate international development with the ultimate goal of business expansion through out the Houston area SME community by working with private and nonprofit resources to help build strong, sustainable and successful SMEs seeking opportunities abroad.  Creating wealth, jobs, and better economic health in the Houston area.

SPONSORSHIPS

$5,500 Gold Sponsor

$3,000 Silver Sponsor

$2,500 Bronze Sponsor

Student Scholarship Sponsor

$200-$2,000

$1,500 Table of 10

Order form and Sponsorship Info:

__________________________________________

Sat  |  June 17, 2017

6-9pm

Broken Chains Awareness Development Group's
Third Annual Juneteenth Scholarship Gala

Date: Saturday, June 17, 2017

Time: Reception 6 PM, Museum  Tour 7 PM, Gala: 7:30 PM

Location: The Shrine Cultural Center,

5309 Martin Luther King Blvd., Houston, TX 77021  ...Map

Tickets:
$40 adults   |   Children under 12: $25   |  Table of 8: $300

Broken Chains Awareness Development Group, Inc. is a nonprofit inner-city youth support program based on the foundation of the Juneteenth celebration of freedom... Freedom to develop and grow; breaking the mental change that hinder our youth from reaching their full potential.

Coordinator:
Gary E. Jedkins, Sr., President

Broken Chains Awareness Development Group, Inc

713-582-2679  |   futureleaders@brokenchainsadg.com

SPONSORSHIP DETAILS:

Developing Youth for Leadership: $10,000

Standing Up for Youth:   $5000

Keep Youths reading:   $1500

Improving Youth math skills:   $1000

__________________________________________

Summer  |  June 8 - August 7, 2017  •  Monday-Friday, 7am-6pm

S.H.A.P.E. Community Center

S.H.A.P.E. (Self-Help for African People through Education) …All SHAPE programs
are geared towards the revitalization and strengthening of the family.

June 8 - August 7, 2017
Summer Youth Enrichment Program

at 3815 Live Oak, Houston, TX 77004

An eight-week full day program for school-age children (5-15) . The SYEP offers many exciting challenges to participating youth. The classes and activities include: cultural arts (music, creative writing, dance and culture,, visual arts and crafts, field trips, sports, drama, computer literacy, sports and recreational activities, foreign languages, academic challenges, games and field trips. Black History classes and swimming. Program culminates with a weekend camping trip for participants' families. 


July 14 - 20, 2017

28th Annual Freedom Tour

Annual Bus Ride from the SHAPE Family Center
at 3815 Live Oak, Houston, TX 77004

In the spirit of the great Freedom Riders of the 1960s, S.H.A.P.E. takes teens people and community mentors on a bus tour retracing America's Civil Rights Movement. 

Sites Visited: The Birmingham Civil Rights Institute, the Voter's Rights Museum, Tuskegee University, Brown A.M.E. Chapel, tSixteenth Street Baptist Church, Kelly Ingram Park, and participation in a symbolic March across the Edmund Pettus Bridge (as documented in the film "Selma"). Young people are able to re-enact that  moments in history by crossing the bridge with their group. Learning Outcomes: Open forums for the youth and adult participants with each other and the community Q & A sessions.   Opportunities / workshops for participants to share and educate others about their combined experiences. Video documentation allows historical archiving.

SPONSORSHIPS:

Suggested Commitment: $5,000 - $100,000*

Year-Round pledges are encouraged

S. H.A.P.E. Center NPO info:
https://www.guidestar.org/profile/23-7176982

_________________________________________

_


Vernus C. Swisher, Chief Executive Officer


Tue  |  June 27, 2017

11:30-1pm

Career and Recovery Resources, Inc.'s

21st Annual Barrier Breaker Award
Fundraiser Luncheon

at the Hyatt Regency Houston,
1200 Louisiana, 77002

The  mission of  Career  and  Recovery Resources, Inc.  (CRR)  is to  help  people   identify  and  overcome barriers  to employment.   

We  served  3,654  job  seekers  in  our  Employment  Services  programs  with  2,737  enrolled  for employment assistance and 839 persons becoming employed.  The role of this luncheon is to help raise awareness and funds so that we may continue our mission by partnering with individuals, companies, and/or corporations that can help underwrite or sponsor our outreach.

This year CRR will  have three dynamic honorees…
Kandy Kaye Horn, Horn Family Foundation, Judge Robert Eccles, of Gray, Reed, & McGraw, LLP.

...and City of Houston,
Mayor Sylvester Turner ,

SPONSORSHIPS &
UNDERWRITING LEVELS :

$25,000 Underwriter

$15,000 Major Sponsor

$10,000 Sponsor

$5,000 Major Supporter

$2,500 VIP Table Sponsor,

$2,000 Table Sponsor

$500 VIP Couple

$200 Individual Seat

_________________________________________

Wed-Thu  |  September 6-7, 2017


HMSDC Business Expo 2017
George R. Brown Convention Center,
1001 Agenda De Las Americas, Houston, TX 77010

The mission of the HMSDC is to actively involve its members in efforts that will increase and expand business opportunities and business growth for Minority Business enterprises

HMSDC MARKETPLACE
SPONSORSHIP:

$10,000 Platinum

$7,500 Gold

$5,000 Silver

$2,500 Bronze

BEST OF CLASS
RECEPTION SPONSORSHIPS

$4,500 Platinum

$2,500 Gold

$1,500 Silver

$750 Bronze

$350  Nickel

Awaiting sponsorship details from the Organization.

__________________________________________

April-Novenber, 2017

Dance Houston produces performances and festivals that feature local dancers and dance companies performing a wide variety of styles. Our education programs provide young dancers with high quality training in diverse genres. We empower professional and aspiring artists to accomplish artistic and professional goals.

2017 SPONSORSHIP SCHEDULE OF OPPORTUNITIES:

Nov 11, 2017 at Miller Outdoor Theatre....
"SWING, BABY, SWING!" Spring and summer performances at The Jewish Community Center,  Texas Southern University,  Univ. of Houston, Lone Star College, Miller Outdoor Theatre, and Emancipation Park's Juneteenth Festival.

"H-TOWN GET DOWN" at Miller Outdoor Theatre, Annual showcase of local dancers, DJs, visual/spoken word artists.

"NO LIMITS DANCE CAMP" summer programs at various locations. Diverse styles taught by professional choreographers.

"THE YOUTH PROGRAM" is a training program that develops new Lindy hop teachers and provides free and subsidized dance and movement classes to youth ages five to seventeen.

"KEEP FIT" Nutrition, exercise and fun! Local families learn dance to develop strength, endurance and self esteem through hip-hop, salsa, bollywood, and ballet!

15th ANNUAL CELEBRATION OF DANCE. A celebration of diversity in motion with 10 dance companies, (including Houston Ballet, Dance of Asian America, Met Dance, and other movement companies reflecting the rich cultural dance heritage of Houston.

DanceHoustonSponsorForm-20oct16.pdf

_________________________________________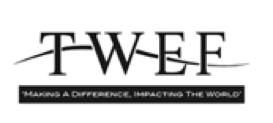 TBD  |  October, 2017

TWEF's 13th Annual International Financial and Leadership Summit

8333 Sweetwater Ln Houston, TX, 77037

IFLS is an annual event that features an array of banking institutions; business, civic, political and community leaders convene to lead discussions on business, financial and empowerment issues. The event which is televised internationally in over 150 nations represents an excellent networking opportunity and has led to the establishment of many successful strategic partnerships and relationships.

SPONSORSHIPS:

Suggested Commitment: $5,000 - $50,000

Awaiting sponsorship details
from the Organization.

__________________________________________